Aaradhya is the best dressed Bachchan, says doting dad Abhishek
Divya Goyal
: Mon Sep 30 2013, 13:51 hrs



Aaradhya beat mom and former beauty queen Aishwarya Rai and stylish grandfather Amitabh Bachchan to get the compliment. (Photo: Twitter)
Bollywood actor Abhishek Bachchan has revealed that it is not wife Aishwarya Rai but their one-and-half-year-old daughter Aaradhya Bachchan is the best dressed Bachchan.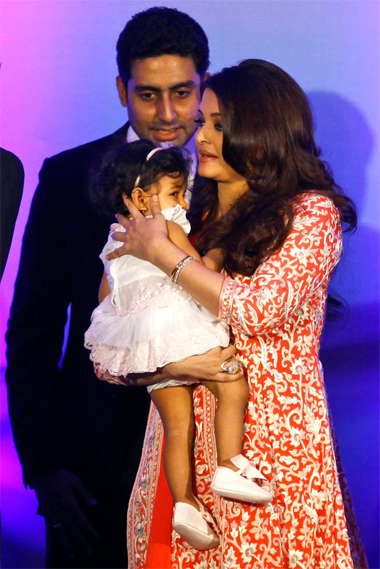 In a recent interview with The Telegraph, doting daddy Abhishek Bachchan said Aaradhya is the best dressed in his family.
"Best-dressed Bachchan?
My daughter (Aaradhya)!"
Aaradhya beat mom and former beauty queen Aishwarya Rai and stylish grandfather Amitabh Bachchan to get the compliment.
Abhishek Bachchan, who recently came back from Dubai after shooting for his upcoming film 'Happy New Year' was in Kolkata for a store launch.
Taking more about his daughter, Abhishek said: "She is very well. Right now, the only thing she likes to watch is cartoons."
Aardhya Bachchan is often spotted cuddled up in her mom Aishwarya Rai's arms as she goes about her work.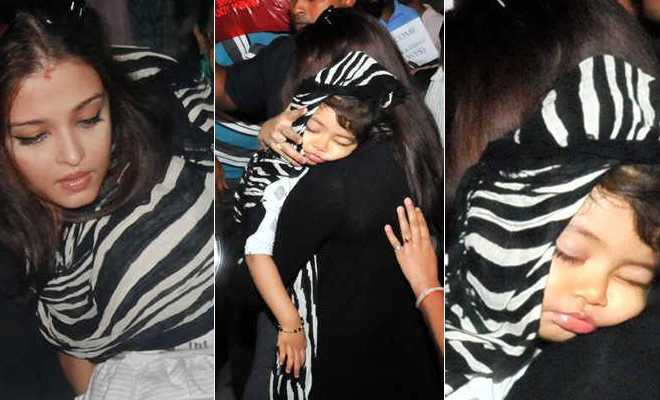 Aaradhya's 'fashion' statement is not even missed by the fashion police. We here also agree with Abhishek that Aaradhya, with her cute pink shoes, gum boots, is indeed one of the most fashionable celebrity kid.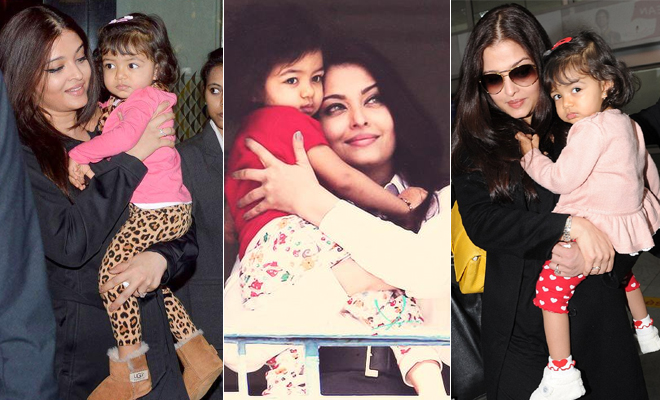 Please read our

terms of use

before posting comments
TERMS OF USE: The views, opinions and comments posted are your, and are not endorsed by this website. You shall be solely responsible for the comment posted here. The website reserves the right to delete, reject, or otherwise remove any views, opinions and comments posted or part thereof. You shall ensure that the comment is not inflammatory, abusive, derogatory, defamatory &/or obscene, or contain pornographic matter and/or does not constitute hate mail, or violate privacy of any person (s) or breach confidentiality or otherwise is illegal, immoral or contrary to public policy. Nor should it contain anything infringing copyright &/or intellectual property rights of any person(s).