Ameesha Patel goes desi at 66th Cannes Film Festival
Sarika Sharma
: New Delhi, Thu May 23 2013, 19:35 hrs



Ameesha Patel with Puja Gupta at Cannes (Reuters)
Bollywood actress Ameesha Patel, who is on her maiden trip to the 66th Cannes Film Festival, walked the red carpet looking graceful in a Manish Malhotra lehenga choli.
Ameesha, who is at the Cannes for her forthcoming movie Shortcut Romeo, was spotted with Former Miss India and co-actor Puja Gupta at the screening All is Lost.
Ameesha Patel was gorgeous in her Manish Malhotra lehenga but we think her make-up was too much for the heavy outfit. Though we love the choice of Ameesha's dress.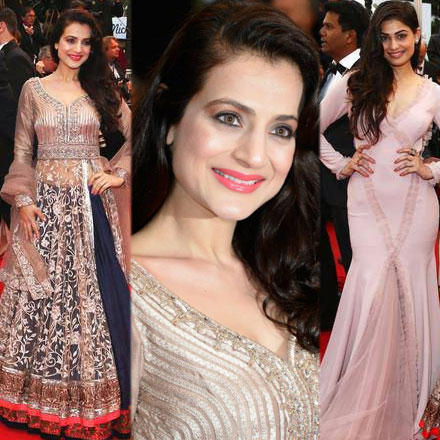 On the other hand Ameesha Patel's co-star Puja Gupta was picture perfect in a Gauri and Nainika gown.
The beautiful ladies were accompanied by the film's director Susi Ganeshan.
Later for the portrait session at the Cannes, Ameesha chose another Manish Malhotra ethnic outfit and looked stunning.
She paired her Manish Malhotra creation with minimal jewellery.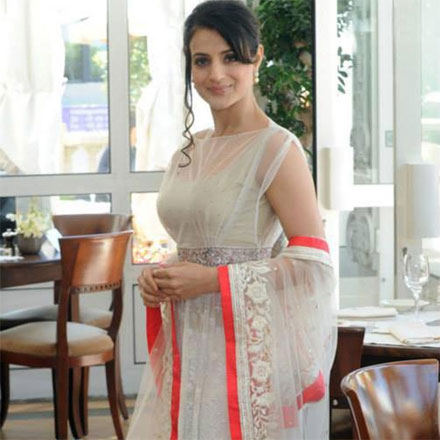 Please read our

terms of use

before posting comments
TERMS OF USE: The views, opinions and comments posted are your, and are not endorsed by this website. You shall be solely responsible for the comment posted here. The website reserves the right to delete, reject, or otherwise remove any views, opinions and comments posted or part thereof. You shall ensure that the comment is not inflammatory, abusive, derogatory, defamatory &/or obscene, or contain pornographic matter and/or does not constitute hate mail, or violate privacy of any person (s) or breach confidentiality or otherwise is illegal, immoral or contrary to public policy. Nor should it contain anything infringing copyright &/or intellectual property rights of any person(s).