Bigg Boss 7: Gauahar's ugly spat with Tanishaa
Express News Service
: New Delhi, Wed Dec 04 2013, 17:07 hrs



It's Gauahar Khan's turn to be captain in the 'Bigg Boss' house.
It's Gauahar Khan's turn to be captain in the 'Bigg Boss' house. The Khan girl defeated VJ Andy in the last task and rightfully claimed the throne.
It is also quite plain that Gauahar is very proud and happy with her accomplishments in the house so far. However, she is unaware of the surprises in store for her, with regards to the luxury budget task.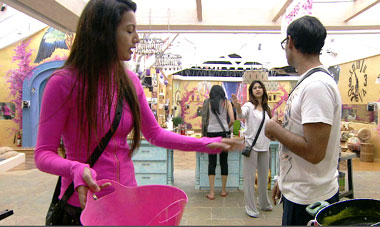 Under the supervision of Gauahar, the luxury budget task has not only witnessed some catty personal statements but has also put her in a bad spot as far as her leadership skills are concerned.
On the second day of the task, triggered by the stress of constantly working towards achieving production targets for stuffed toys, Gauahar and Tanishaa get into a verbal spat.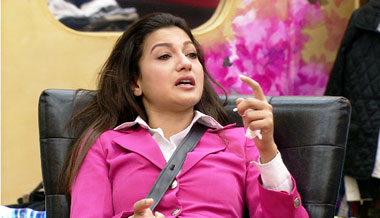 Tanishaa accuses Gauahar of being biased and failing to control team members, who have resorted to using cheap tactics in order to win the task. Tanishaa even went a step further and made fun of Gauahar's health.
To add to all the unpleasantness, Gauahar has an argument with her close friend, Kamya, who has been very upset because of her team members.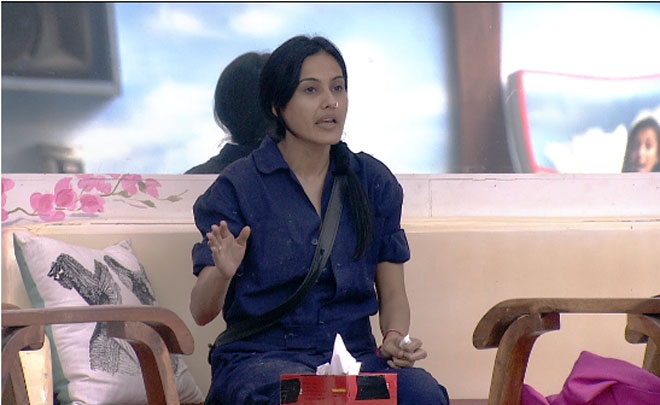 Even though she tried her best to take charge of all the situations that arose during the course of the task, the fights and arguments continued, leaving Gauahar exhausted as she cried on Kushal's shoulder.
Will the criticism from the housemates take its toll on Gauahar or will she be able to resume to her normal self.
Please read our

terms of use

before posting comments
TERMS OF USE: The views, opinions and comments posted are your, and are not endorsed by this website. You shall be solely responsible for the comment posted here. The website reserves the right to delete, reject, or otherwise remove any views, opinions and comments posted or part thereof. You shall ensure that the comment is not inflammatory, abusive, derogatory, defamatory &/or obscene, or contain pornographic matter and/or does not constitute hate mail, or violate privacy of any person (s) or breach confidentiality or otherwise is illegal, immoral or contrary to public policy. Nor should it contain anything infringing copyright &/or intellectual property rights of any person(s).