Bigg Boss 7: Reason why Gauahar Khan is furious?
Entertainment News Service
: Mumbai, Wed Nov 20 2013, 17:03 hrs



Gauahar refuses to be a part of any luxury budget discussion.
After two days of the luxury budget task, the contestants are relieved as 'Chor Aur Police' game nears completion. However, you can never be too sure in the 'Bigg Boss' house.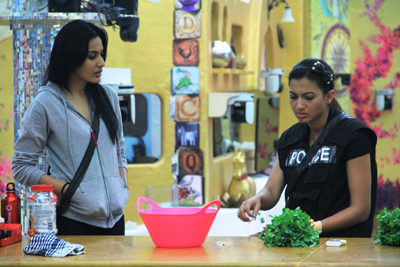 Bigg Boss decides to put a twist on things and calls Kamya to the confession room for an additional task for the chor gang. Bigg Boss gives her some cue cards along with two trays that are labelled 'Return' and 'Give Away'.
Each cue card contains the names of the items that were stolen during the course of the task by Andy, Sofia, Tanishaa and Ajaz.
Kamya is asked to read out the names on the cue cards to these four 'chor' contestants who then divide them between the two trays after arriving at a mutual consensus.
The items that they decide to put in the 'Return' tray will be returned back to the contestants while the ones in the 'Give Away' tray will remain with Bigg Boss even after the completion of the task.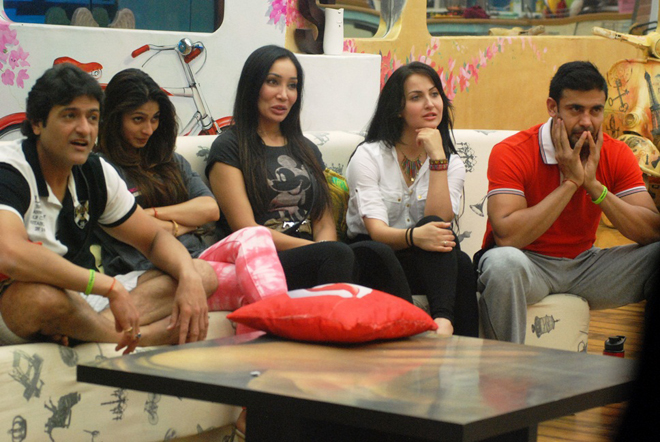 This is an opportunity for the contestants to earn extra points for the team based on the items that they choose for either tray. As all the items are personal belongings of the 'police gang', it is quite tough for Andy, Sofia, Tanishaa and Ajaz to arrive at a decision.
However, after much discussion, they decide to part with Elli's lip gloss, Armaan's towel, and Gauahar's photo frame along with a white coffee mug to earn an additional 1000 points.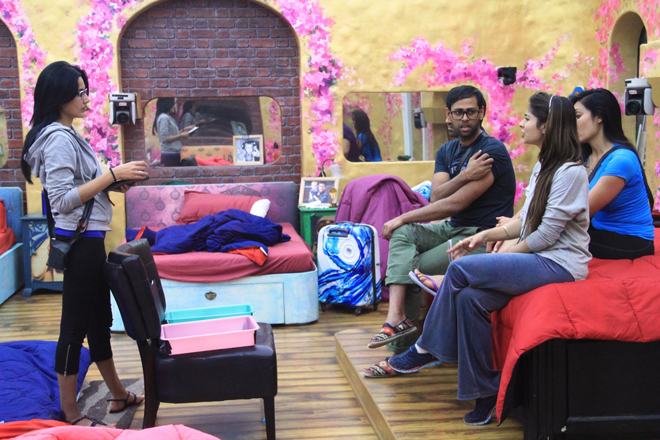 When Bigg Boss finally announces this secret task to the rest of the housemates, Gauahar is inconsolable that her personal belongings are sacrificed for the sake of a few extra points. She bursts into tears and taunts Tanishaa, Ajaz, Andy and Sofia over their decision. Gauahar also refuses to be a part of any luxury budget discussion and rushes to the washroom.
... contd.
Please read our

terms of use

before posting comments
TERMS OF USE: The views, opinions and comments posted are your, and are not endorsed by this website. You shall be solely responsible for the comment posted here. The website reserves the right to delete, reject, or otherwise remove any views, opinions and comments posted or part thereof. You shall ensure that the comment is not inflammatory, abusive, derogatory, defamatory &/or obscene, or contain pornographic matter and/or does not constitute hate mail, or violate privacy of any person (s) or breach confidentiality or otherwise is illegal, immoral or contrary to public policy. Nor should it contain anything infringing copyright &/or intellectual property rights of any person(s).