Express LOL: The funniest Bollywood 2013 yearender
Entertainment News Service
: New Delhi, Sat Dec 28 2013, 19:13 hrs



Express LOL: The funniest Bollywood 2013 Review
After a long, arduous trek through the Bollywood films of 2013, we find ourselves on the last Friday of the year without any major releases. It may be because most producers are too scared that 'Dhoom 3' will beat them to a pulp, but it's most probably because they are sitting together and laughing about the fact that people paid hundreds for movies like 'Krrish 3'.
Our reporter speaks to different sections of audiences that watched Bollywood films in 2013.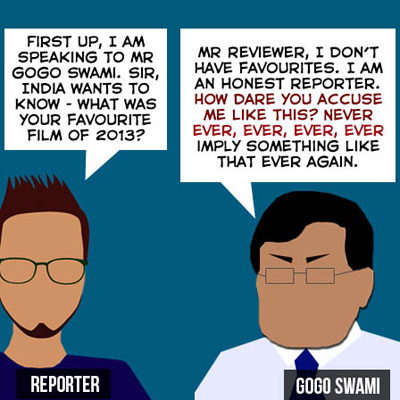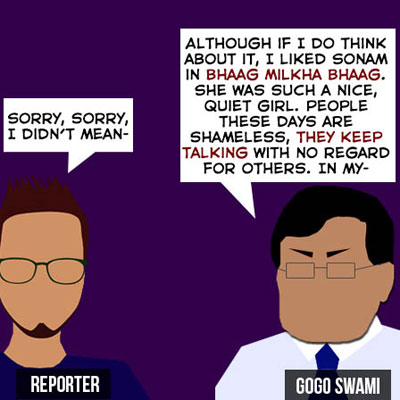 Muttering something about how journalists should be seen and not heard, our reporter rushed away to find someone else to interview.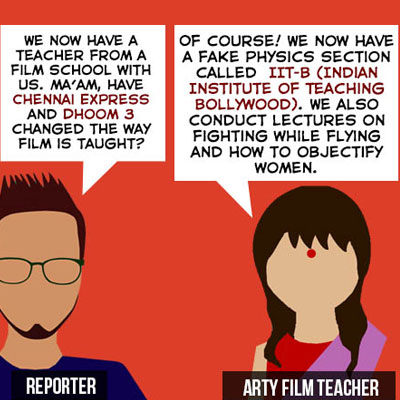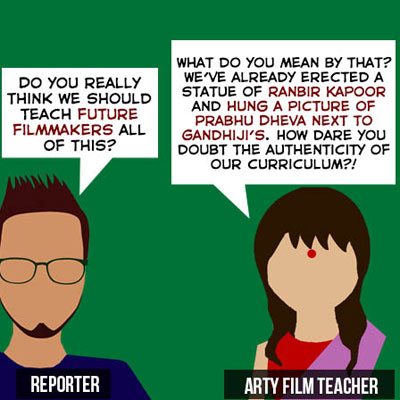 School memories of being caned by vicious teachers flashed in front of our reporter's eyes, and he ran away as fast as his legs could carry him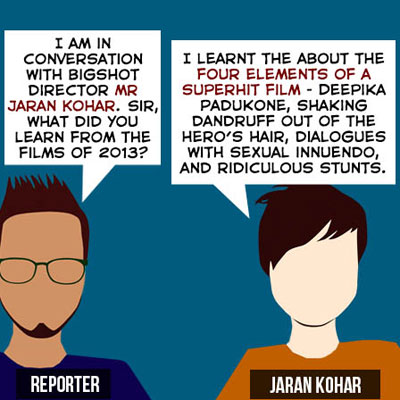 JKo was smiling to himself so smugly that our reviewer found himself getting more than a little creeped out. Spotting a superhero on the other side of the room, he rushed over.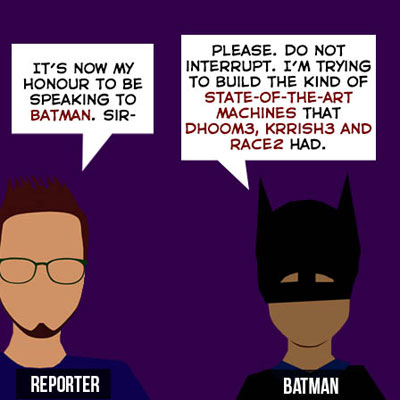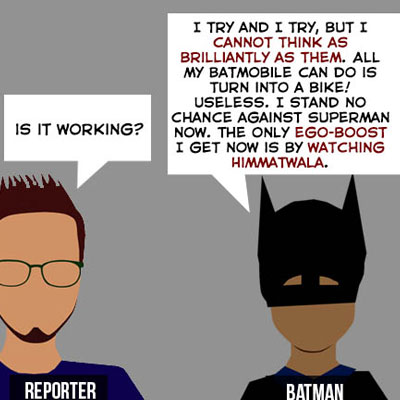 Even his favourite superhero was feeling down. What was happening? Our reporter leaned against a wall tired. And started having a terrifying hallucination.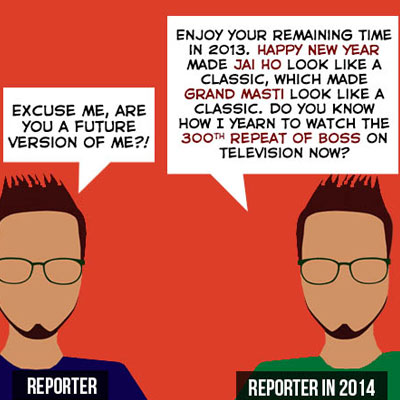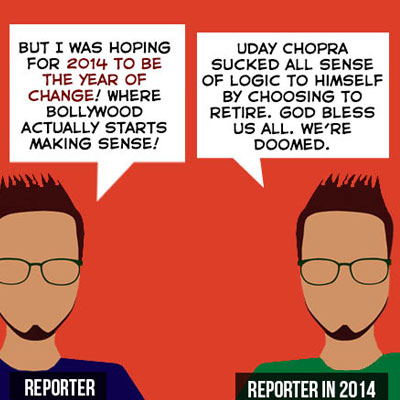 Maybe it was just the tiredness talking. We know there were SOME good movies like Lootera and Special 26 this year. Plus, whatever else happens, at least we know we'll have Ranveer Singh's and Arjun Kapoor's washboard abs to look at next year.
by Prthvir & Antara for Laugh Out Loud Ventures
Please read our

terms of use

before posting comments
TERMS OF USE: The views, opinions and comments posted are your, and are not endorsed by this website. You shall be solely responsible for the comment posted here. The website reserves the right to delete, reject, or otherwise remove any views, opinions and comments posted or part thereof. You shall ensure that the comment is not inflammatory, abusive, derogatory, defamatory &/or obscene, or contain pornographic matter and/or does not constitute hate mail, or violate privacy of any person (s) or breach confidentiality or otherwise is illegal, immoral or contrary to public policy. Nor should it contain anything infringing copyright &/or intellectual property rights of any person(s).