Express LOL: The funniest Sholay 3D review online!
Entertainment News Service
,
Entertainment News Service
: New Delhi, Sat Jan 04 2014, 11:49 hrs



'Sholay' is a cut above every other film which has got this treatment.
It's that time of the year again. When people re-release classics and add suffixes like '3D' and 'IS BACK' and think it's going to make people watch the movie in a theatre. Nevertheless, Sholay is a cut above every other film which has got this treatment, and our reporter did find various people who caught Sholay 3D in the city yesterday. Excerpts from their conversations: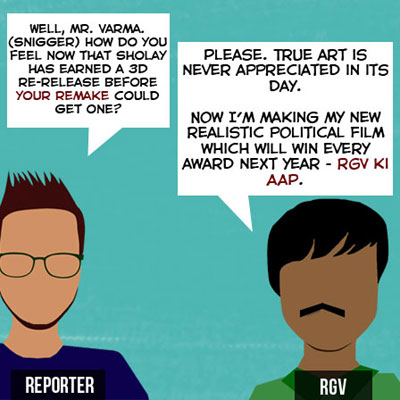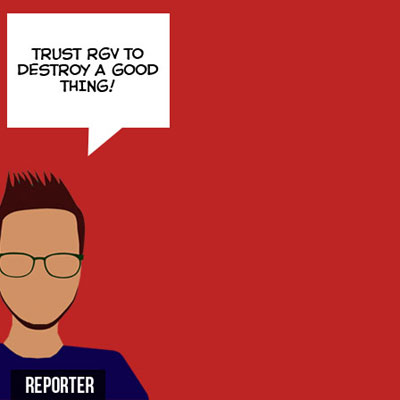 Realising that even making fun of RGV was detrimental to his sanity, our reporter saw a familiar face on the other side of the theatre lobby and hastily made his escape.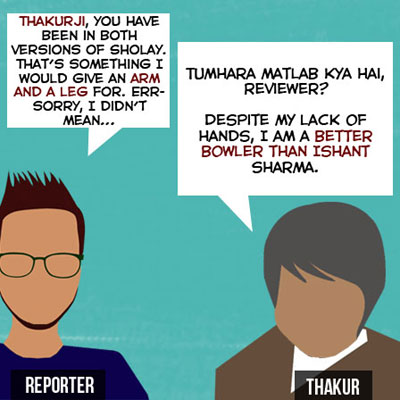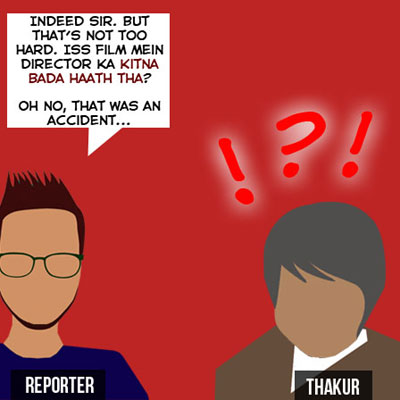 Talk about putting your foot (and your hand) in your mouth. Embarrassed, our reporter excused himself to meet someone slightly younger than these Bollywood veterans.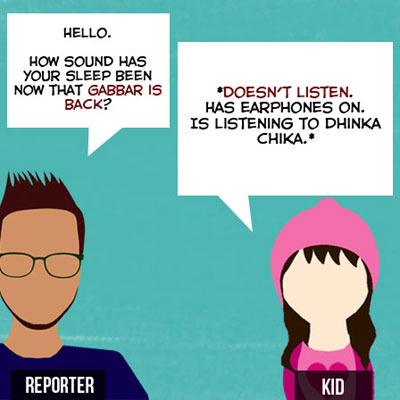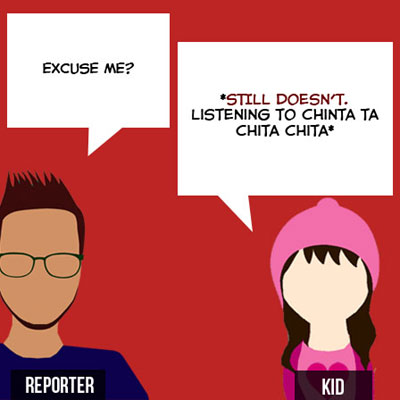 All the reporter could think of was this: Wow. Thakur when through all the trouble of hiring two goons when all he could have done is buy himself an iPod to defeat Gabbar.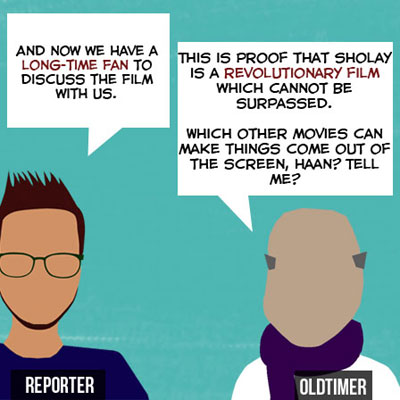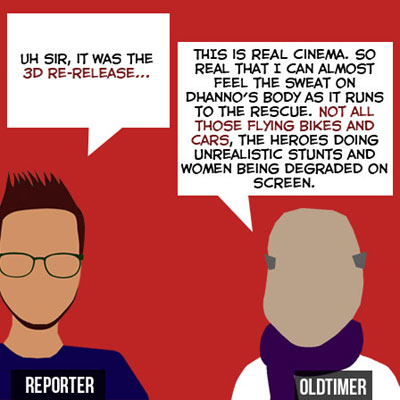 Our reporter tried to explain how Sholay is exactly that, but with horses and widows, but was met with a deaf ear (and the hearing aid didn't help much either). Ah well, we suppose some things never change.
Prthvir and Antara for Laugh Out Loud Ventures
Please read our

terms of use

before posting comments
TERMS OF USE: The views expressed in comments published on
indianexpress.com
are those of the comment writer's alone. They do not represent the views or opinions of The Indian Express Group or its staff. Comments are automatically posted live; however,
indianexpress.com
reserves the right to take it down at any time. We also reserve the right not to publish comments that are abusive, obscene, inflammatory, derogatory or defamatory.