First look: Dhanush in Mariyaan
Sarika Sharma
: New Delhi , Fri Mar 29 2013, 13:14 hrs



The first teaser of Dhanush's Tamil movie Mariyaan is out.
The actor, who is making his Bollywood debut with Ranjhnaa, tweeted a 20 second teaser which only shows his terrified eyes.
"Mariyaan teaser is just about 20 seconds. A glimpse. 2 hours and 15 mins more," he wrote.
Directed by Bharat Bala Mariyaan has music by Oscar winner AR Rahman.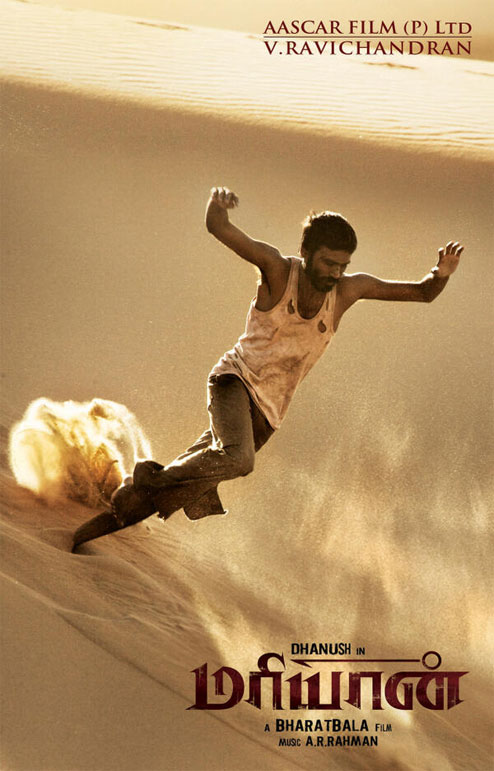 Dhanush plays the role a fisherman opposite Parvathi Menon in the movie, which is reportedly adapted from a real-life event that occurred in 2008.
The movie is slated to release later in the year.
Watch the teaser:
Please read our

terms of use

before posting comments
TERMS OF USE: The views, opinions and comments posted are your, and are not endorsed by this website. You shall be solely responsible for the comment posted here. The website reserves the right to delete, reject, or otherwise remove any views, opinions and comments posted or part thereof. You shall ensure that the comment is not inflammatory, abusive, derogatory, defamatory &/or obscene, or contain pornographic matter and/or does not constitute hate mail, or violate privacy of any person (s) or breach confidentiality or otherwise is illegal, immoral or contrary to public policy. Nor should it contain anything infringing copyright &/or intellectual property rights of any person(s).