Is Salman Khan promoting Aamir Khan's 'Dhoom: 3'?
Divya Goyal
: New Delhi, Sun Dec 08 2013, 17:07 hrs



Salman Khan was recently spotted sporting Aamir Khan's signature 'Dhoom: 3' hat during Bigg Boss.
Bollywood's Dabangg Salman Khan was recently spotted sporting his close friend and actor Aamir Khan's signature 'Dhoom: 3' hat during the celebrity reality game show Bigg Boss. Salman Khan, who hosts the weekend episodes of the show, was wearing the same hat as Aamir Khan.
Salman Khan took the hat out of Bigg Boss' special box and sported it for the Weekend episode. Heck.. What are friends for after all!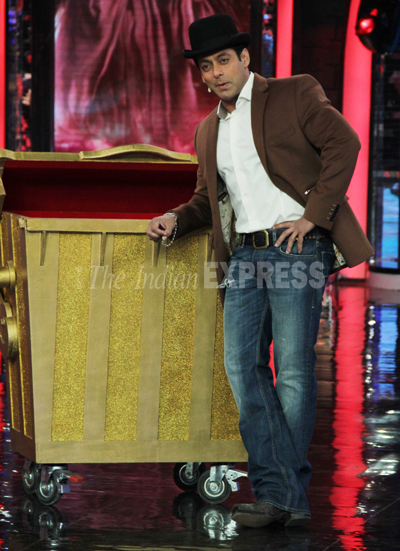 Aamir Khan has been inseparable form the hat ever since he has been shooting for the action drama film. Be it formal, casual or ethnic look, Aamir Khan has sported the hat as part of the film's unique promotion.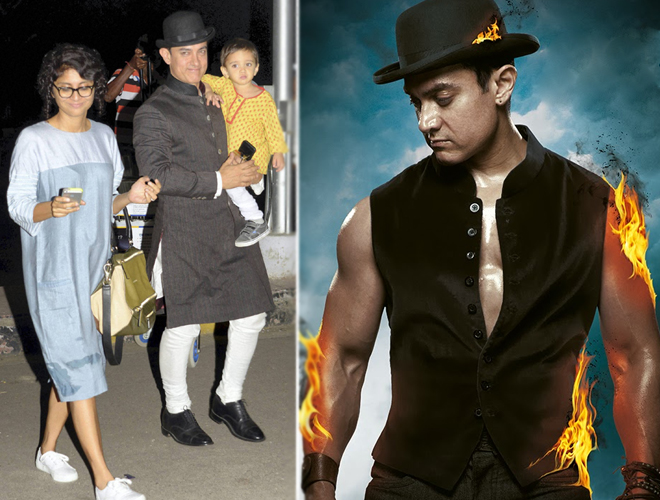 Recently, Aamir Khan had said that he will not be doing rounds of television shows or visit public places like malls in different cities to promote 'Dhoom: 3'. The actor actually wants to rely on trailers and song teasers to do the trick. However, it seems that if not Aamir his hat is sure going places for 'Dhoom: 3' promotions!
Aamir Khan enjoys a good relationship with his colleague and contemporary Salman Khan and said that latter's actions will always be beneficial for him. Aamir had said: "Salman is a dear friend and anything he does will only help us."
'Dhoom: 3', which also stars Abhishek Bachchan, Katrina Kaif, Jackie Shroff and Uday Chopra is schedule to come out on December 20.
Please read our

terms of use

before posting comments
TERMS OF USE: The views, opinions and comments posted are your, and are not endorsed by this website. You shall be solely responsible for the comment posted here. The website reserves the right to delete, reject, or otherwise remove any views, opinions and comments posted or part thereof. You shall ensure that the comment is not inflammatory, abusive, derogatory, defamatory &/or obscene, or contain pornographic matter and/or does not constitute hate mail, or violate privacy of any person (s) or breach confidentiality or otherwise is illegal, immoral or contrary to public policy. Nor should it contain anything infringing copyright &/or intellectual property rights of any person(s).