Maria Sharapova dating Serena Williamsí ex?
ANI
: Melbourne, Thu Jan 10 2013, 18:21 hrs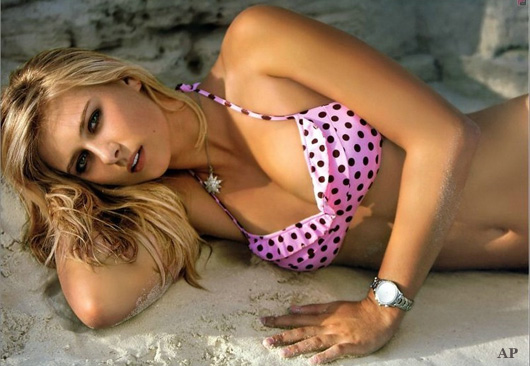 Maria Sharapova has reportedly started dating her rival Serena Williams' ex boyfriend Grigor Dimitrov.
The 25-year-old tennis player is believed to be dating the 21-year-old Bulgarian up-and-coming player, who earlier dated the former world No.1 tennis player briefly last year following her public split from US rapper Common, the Daily Telegraph reported.
Dimitrov was snapped hand-in-hand with Sharapova in Milan late last year, which sparked talk of the new love match.
When asked in Australia about his relationship with the Russian, Dimitrov apologised saying that he never talks about his personal life.
Both he and Sharapova-who are said to be in Melbourne, where the player will launch her lolly range, Sugarpova at Crown Casino- have sent a memo to the media which advised them not to lob any personal questions.
Please read our

terms of use

before posting comments
TERMS OF USE: The views, opinions and comments posted are your, and are not endorsed by this website. You shall be solely responsible for the comment posted here. The website reserves the right to delete, reject, or otherwise remove any views, opinions and comments posted or part thereof. You shall ensure that the comment is not inflammatory, abusive, derogatory, defamatory &/or obscene, or contain pornographic matter and/or does not constitute hate mail, or violate privacy of any person (s) or breach confidentiality or otherwise is illegal, immoral or contrary to public policy. Nor should it contain anything infringing copyright &/or intellectual property rights of any person(s).