Review Sennheiser CX275s: This earphone shows how to keep out noise without noise cancelling
Nandagopal Rajan
,
Nandagopal Rajan
: New Delhi, Sat Jan 04 2014, 13:49 hrs



Sennheiser CX275s is priced Rs 2,990, which is a fraction of what you would pay for noise cancelling headphones.
Even on the best of headphones, you are distracted by external sounds. This is becoming a bigger problem now that people are listening to music while taking a jog in the park, while travelling in public transport or even while working in office. All these are locations where there is a lot of ambient noise that affects the audio experience dramatically.
This is why a lot of music lovers are now looking at noise cancelling headphones. However, despite their technological success these devices are seldom affordable. So when Sennheiser announced a headphone that promises to "block outside noise" without charging you the skies for it, we had to take a look.
The CX 275s is like any regular in-ear headphone. But there is a gill-like feature on the rear, which gives it a slightly alien tech look. This ear piece is very comfortable and comes with two extra sizes, just in case it doesn't fit everyone. A few inches down the left cord is the integrated microphone, which also holds the remote for taking and cutting calls. My only grouse with the design is the fact that the Y is quite down the length of the cord.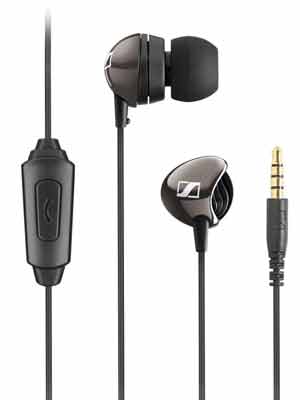 Yes, these ear phones do block all external noise. But only when you are listening to something. It is like any other earphone when there is nothing playing. So sound is blocked with the help of a  high-powered dynamic speaker system that actually cuts off most of the noise. Testing this in the office I had to pull out the earphones every time someone was talking to me, that too only because I saw them trying to gain my attention. At home, I could cut off all the noise from the weddings across the road on the weekend. Yes, this earphone works.
... contd.
Please read our

terms of use

before posting comments
TERMS OF USE: The views expressed in comments published on
indianexpress.com
are those of the comment writer's alone. They do not represent the views or opinions of The Indian Express Group or its staff. Comments are automatically posted live; however,
indianexpress.com
reserves the right to take it down at any time. We also reserve the right not to publish comments that are abusive, obscene, inflammatory, derogatory or defamatory.