Review Sony a7: This full-frame can compete with any Canon or Nikon camera, if you can afford it
Nandagopal Rajan
,
Nandagopal Rajan
: New Delhi, Wed Jan 01 2014, 21:00 hrs



Sony a7
Camera manufacturers are a worried lot. The improvement in phone cameras have over the past few years eroded almost all of their business in the point and shoot range. Almost everyone clicks pictures these days, but not all are using something that has been built exclusively for the purpose. This is why innovation has become the key to survival in the camera business. Nikon pushed the envelope a bit too far when it launched the D800 with a 36MP sensor, Canon was silent for a while before it thought of the ultra compact 100D. But since then, most of the innovation has happened from Sony, not exactly the first name that comes to your mind when you think of cameras. They launched the stunning RX1, a compact camera with a full-frame sensor, the RX100s that took compact cameras to a whole new level and now the new Sony Alpha a7 and a7R DSLRs, both full-frame mirror-less cameras in very manageable sizes. I put the Sony a7 to the test.
Design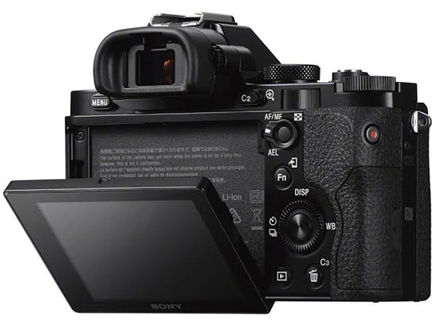 The design reminded me a lot of the RX1. In fact, the body is not much larger even though this is a full-frame DSLR. But the RX1, the great camera that it is, would develop a serious complex in front of this one. That is because this has a tiltable LCD panel, a proper eye piece though looking into an electronic OLED viewfinder and whole range of lenses to play with. It is compact, but build like a Colt with a body that will weather most storms, and dust storms, that come its way. All the ports are tucked away behind sturdy flaps. Despite the small built, the camera offers a very steady, DSLR-like, grip. There is a thumb rest near where all the controls are settles. There is a ring here to adjust the settings and another on up front accessible with your fingers. While framing a shot, both these will come in more than handy. There are two customisable buttons that maker life much easier. Plus, you can switch between auto focus and auto exposure lock on the body itself. I would have preferred this to have been a switch for manual focus.
... contd.
Please read our

terms of use

before posting comments
TERMS OF USE: The views expressed in comments published on
indianexpress.com
are those of the comment writer's alone. They do not represent the views or opinions of The Indian Express Group or its staff. Comments are automatically posted live; however,
indianexpress.com
reserves the right to take it down at any time. We also reserve the right not to publish comments that are abusive, obscene, inflammatory, derogatory or defamatory.