Sporting tributes for Nelson Mandela
Reuters
,
Press Trust Of India
: New Delhi, Sat Dec 07 2013, 15:34 hrs



England's captain Alastair Cook and his team stand as they observe a minute of silence to commemorate former South African President Nelson Mandela's death before starting the second day's play in their second Ashes cricket test against Australia at the Adelaide Oval December 6, 2013. South African anti-apartheid hero Mandela died aged 95 at his Johannesburg home on Thursday after a prolonged lung infection, plunging his nation and the world into mourning for a man hailed by global leaders as a moral giant. REUTERS
The sporting community paid tribute to Nelson Mandela after the former South African president and Nobel Peace Prize winner passed away aged 95 on Thursday.
Among the many offerings of respect are the following:
Sachin Tendulkar paid heartfelt tribute to former South Africa president Nelson Mandela, saying the anti-apartheid icon was a "truly inspirational human being".
When I met Mr Mandela it was one of the most memorable days of my life. A truly inspirational human being....

— sachin tendulkar (@sachin_rt) December 6, 2013
- -
"He was a true statesman. A remarkable man who understood that sport could build bridges, break down walls, and reveal our common humanity." - International Olympic Committee President Thomas Bach.
- -
"It is in deep mourning that I pay my respects to an extraordinary person, probably one of the greatest humanists of our time and a dear friend of mine: Nelson Rolihlahla Mandela. When he was honoured and cheered by the crowd at Johannesburg's Soccer City stadium on 11 July 2010, it was as a man of the people, a man of their hearts, and it was one of the most moving moments I have ever experienced." - FIFA President Sepp Blatter.
- -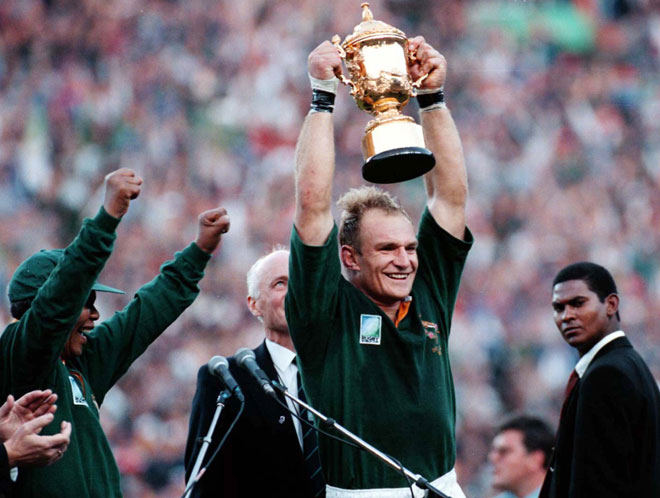 "Mr Mandela was a truly remarkable man. I was honoured to be with him during the historic days of Rugby World Cup 1995 and saw his incredible impact on his nation and his people. His wisdom, intelligence and sheer presence was a wonder to behold." - International Rugby Board Chairman Bernard Lapasset.
- -
"All of our lives are poorer today at the extinguishing of the great beacon of light and hope that led the way for our country through the transition to democracy. 'Madiba' was a great man of vision, determination and integrity who performed a miracle that amazed the world as much as it amazed his fellow countrymen." - South African Rugby Union President Oregan Hoskins.
... contd.
Please read our

terms of use

before posting comments
TERMS OF USE: The views, opinions and comments posted are your, and are not endorsed by this website. You shall be solely responsible for the comment posted here. The website reserves the right to delete, reject, or otherwise remove any views, opinions and comments posted or part thereof. You shall ensure that the comment is not inflammatory, abusive, derogatory, defamatory &/or obscene, or contain pornographic matter and/or does not constitute hate mail, or violate privacy of any person (s) or breach confidentiality or otherwise is illegal, immoral or contrary to public policy. Nor should it contain anything infringing copyright &/or intellectual property rights of any person(s).