Kim Dotcom's Mega wants to change e-mail with Indian CEO at helm
Nandagopal Rajan
,
Nandagopal Rajan
: Mon Dec 02 2013, 16:36 hrs



Vikram Kumar has 'mega' plans for Kim Dotcom's new service.
With all the bad press surrounding Kim Dotcom and his popular venture Megaupload which the US Department of Justice forced shut for copyright infringement, Vikram Kumar was quick to say no to a job offer from the internet entrepreneur. The offer was to lead the German's latest internet venture, the successor of the now dead Megaupload being hosted out of New Zealand.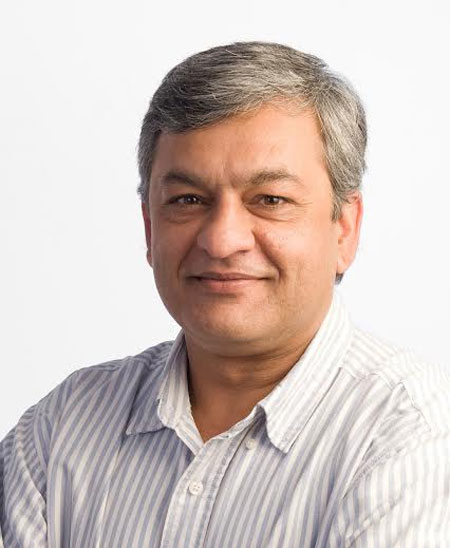 "Then I met him and realised that what they were trying to do was really genuine," says the 50-year-old who is now the CEO of mega.co.nz, which offers the largest encrypted cloud storage for users. But this new service is going to be much more than cloud storage that the suffix Mega had become ubiquitous with. In fact, Kumar thinks what they are going to do next can turn email on its head. The opportunity is enormous as Lavabit, the most popular encrypted email service, suspended its services after the US government asked for access to its services.
"We are offering 50GB of free cloud storage with encryption and decryption happening on the user's devices and not on company's servers. All others get to see is encrypted bits. Gradually, we will have messaging on top with text, voice and video capabilities," says Kumar who left India about 13 years ago.
Unlike existing email services, Mega will not let you use third-party clients like Outlook to access the service. "That will be restricted to our client. This privacy is becoming more important, particularly for professionals. These are people who have a lot of sensitive data and are wondering if the usual free model is good for the future," says Kumar over Skype from Wellington.
Kumar says his career is all about variety. A trained marine engineer with the merchant navy, Kumar worked for a few years in India before getting a Masters in International Business from IIFT, Delhi, and moving out. "I have stayed all over the country as I come from an Army background. But most of the time was spent in Delhi and Noida," he says. In New Zealand, he worked for Telecom NZ, the State Services Commission and the not-for-profit InternetNZ, before he stepped into his latest role. Mega.co.nz now has five million users hosted in data centres based out of Germany, Luxembourg and New Zealand. About four per cent of this traffic is now from India.
... contd.
Please read our

terms of use

before posting comments
TERMS OF USE: The views expressed in comments published on
indianexpress.com
are those of the comment writer's alone. They do not represent the views or opinions of The Indian Express Group or its staff. Comments are automatically posted live; however,
indianexpress.com
reserves the right to take it down at any time. We also reserve the right not to publish comments that are abusive, obscene, inflammatory, derogatory or defamatory.