The one who dropped the ball: Before Sachin Tendulkar, there was Anil Gurav
BharatSundaresan
,
BharatSundaresan
: Mumbai, Tue Nov 19 2013, 16:00 hrs



Gurav in a lane of his Nalasopara shanty in Mumbai. Few here believe that once he was among the chosen ones of famed coach Ramakant Achrekar (IE Photo Prashant Nadkar)
When Sachin Tendulkar started out, Anil Gurav was Mumbai's brightest star, offering him tips and once a bat. As Sachin calls it a day, Bharat Sundaresan meets the man who disappeared into the shadows
Far, far away from Wankhede Stadium and even further away from the man who is the cynosure of it, in a 200-sq ft cramped dwelling with paint peeling off the walls, lurks another Sachin story.
On most days, at most hours, on a bare rickety bed here, in Mumbai's Nalasopara, you can find Anil Gurav. The smell of cheap alcohol rests around him, as do years of pain in his wild, staring, glazed eyes. It's his memory that remains the sharpest, particularly so these days. And as the Tendulkar story draws to a glorious end, these memories have been flooding back to Gurav: of how it was he who had once been the chosen one, of being called the Viv Richards of Mumbai, the next big thing from the city since Sunil Gavaskar, of playing with that curly haired boy from Bandra who had always been so talented, of teaching him a few tricks, and of once, long, long ago, lending a cricket bat with which the boy would hit his first competitive century — one of a historic many.
Gurav also remembers every bitter detail about how he lost his own way, partly to many things beyond his control. Particularly a brother who strayed to the other, darker side of Mumbai.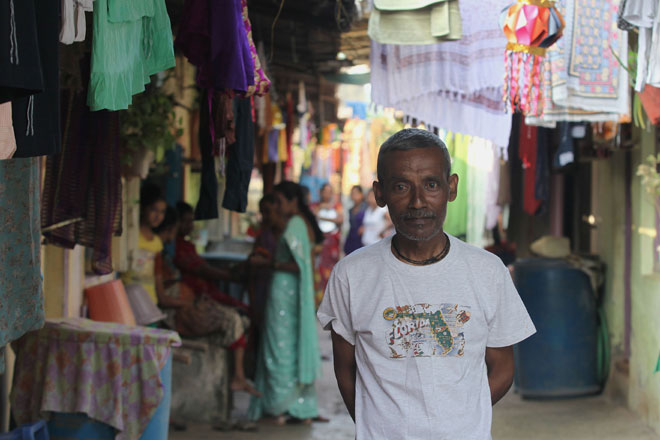 Nalasopara itself is the back of beyond — in Mumbai parlance, 26 stations away from Churchgate if you board a slow train. To get there though is only the beginning of the ordeal. While the main market area in this outlying suburb bustles with activity, the only way to 'Tulinge Naka' is via a treacherous potholed road.
... contd.
Please read our

terms of use

before posting comments
TERMS OF USE: The views expressed in comments published on
indianexpress.com
are those of the comment writer's alone. They do not represent the views or opinions of The Indian Express Group or its staff. Comments are automatically posted live; however,
indianexpress.com
reserves the right to take it down at any time. We also reserve the right not to publish comments that are abusive, obscene, inflammatory, derogatory or defamatory.