A year after Dec 16 gangrape: Fear, anger persist as Delhi remains unsafe for women
Shivani Vig
: New Delhi, Mon Dec 16 2013, 15:51 hrs



A year later, a sense of anger blended with fear still persist with the hope that things would improve. (PTI Photo)
The December 16 gang rape, which has come to be known in India and across the globe as 'Delhi gangrape', has not only left its deep mark on the city but has also created a fear psychosis in women about their safety.
On that fateful night last year, a 23-year-old paramedical student was gangraped and brutally assaulted by six men on a moving bus. She was stripped naked, gangraped, attacked with an iron rod and thrown out of the moving bus on a deserted street in the winter night. She succumbed to injuries later, triggering outrage, anger and protests across the nation.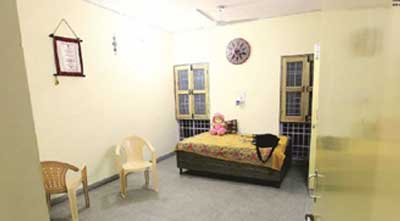 A year later, a sense of anger blended with fear and memories of the public outcry and protests still persist with the hope that things would improve. But there are some questions that still linger: Have we learnt any lesson from the past failures? Has anything changed since that fateful night?
"I doubt" says Sonel Ahluwalia, an IT professional. The 28-year-old is still haunted by the memories of December 16 and its aftermath and feels no drastic change has taken place so far. "Except for the fact that people have now become more vocal about crime against women, nothing has changed on the ground level when it comes to the safety of women...We still feel unsafe going out alone, more vulnerable," says Sonel, who still thinks twice before stepping out of home alone after 8 pm despite staying in Delhi NCR from past six years.
"People are unable to come out of that psyche that they can fall prey to assailants anytime of the day. It is because such incidents are being reported every day. Such is the fear that even today my cousin is coming to pick me at 9 pm so that he can accompany me till Delhi Airport," she says.
... contd.
Please read our

terms of use

before posting comments
TERMS OF USE: The views, opinions and comments posted are your, and are not endorsed by this website. You shall be solely responsible for the comment posted here. The website reserves the right to delete, reject, or otherwise remove any views, opinions and comments posted or part thereof. You shall ensure that the comment is not inflammatory, abusive, derogatory, defamatory &/or obscene, or contain pornographic matter and/or does not constitute hate mail, or violate privacy of any person (s) or breach confidentiality or otherwise is illegal, immoral or contrary to public policy. Nor should it contain anything infringing copyright &/or intellectual property rights of any person(s).