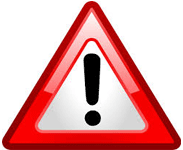 Oops! There was a problem!
Sorry, but we can't find what you were looking for right now.
The page you have requested has either expired or cannot be found.
Go back to the previous page
|
Go to the home page
LATEST NEWS
Indian Diplomat Row

The day after she landed in New Delhi from the US, diplomat Devyani Khobragade expressed apprehension and anguish over the uncertainties surrounding her two daughters who remain in that country, and o...
...read more
Even as Delhi Chief Minister Arvind Kejriwal has opened the doors of his office for common men, there was chaos at his Janata Darbar on Saturday morning as thousands of people arrived at the venue wit...
...read more

Prime Minister Manmohan Singh Friday inaugurated the state-of-the-art Terminal 2 (T2) at Chhatrapati Shivaji International Airport and said work on the new airport at Navi Mumbai will start soon. Inte...
...read more
Indian Diplomat Arrrest Row

In a major setback to Indian diplomat Devyani Khobragade, a federal judge has denied her request to extend the January 13 deadline for a preliminary hearing, the date by which she has to be indicted. ...
...read more

As Delhi Chief Minister Arvind Kejrial announced the helpline number on Wednesday, giving people of Delhi the sanction to conduct 'sting operations' and report it to the anti- corruption cell, he em...
...read more

World renowned Urdu critic and academic Waris Alvi passed away here on Thursday morning after a prolonged illness at the age of 86. He is survived by wife and three daughters. Alvi had authored 24 bo...
...read more

Former chief minister and CPM politburo member Buddhadeb Bhattacharjee on Wednesday called BJP prime ministerial Narendra Modi a "monster who has presided over the 2002 Gujarat pogrom" while alleging ...
...read more

After having quit the BJP in December 2012 to form the Karnataka Janata Party (KJP), former Karnataka chief minister B S Yeddyurappa on Thursday formally rejoined the party. Apart from Yeddyurappa, ...
...read more
Coal block allocation

In a tacit admission of irregularities in allocation of coal blocks, the Centre on Thursday told the Supreme Court that the allocation could have been done in a better manner and that some of the deci...
...read more

Maharashtra Navnirman Sena chief Raj Thackeray said on Thursday that though he is a great admirer of Gujarat Chief Minister Narendra Modi for the development work done in Gujarat, he felt the day BJP ...
...read more

With reports abounding that New Delhi was likely to further tighten screws as a fallout of the Devyani Khobragade incident, the US Embassy in the national capital had disabled the website of the Ameri...
...read more

Activists of the Students Federation of India and police clashed in many parts of the city on Wednesday after the former's march to the Legislative Assembly turned violent. SFI, the student outfit of ...
...read more

Now that Delhi Chief Minister Arvind Kejriwal has given an official sanction for stinging those corrupt officials in your area, here are five things you must keep in mind to get the best results. DECE...
...read more

Seeking reply into his allegation about payment of cash to ministers in Jammu and Kashmir, the privilege committee of the state Legislative Council on Thursday decided to summon former army chief Gen...
...read more